Developing school readiness through academic, social and emotional development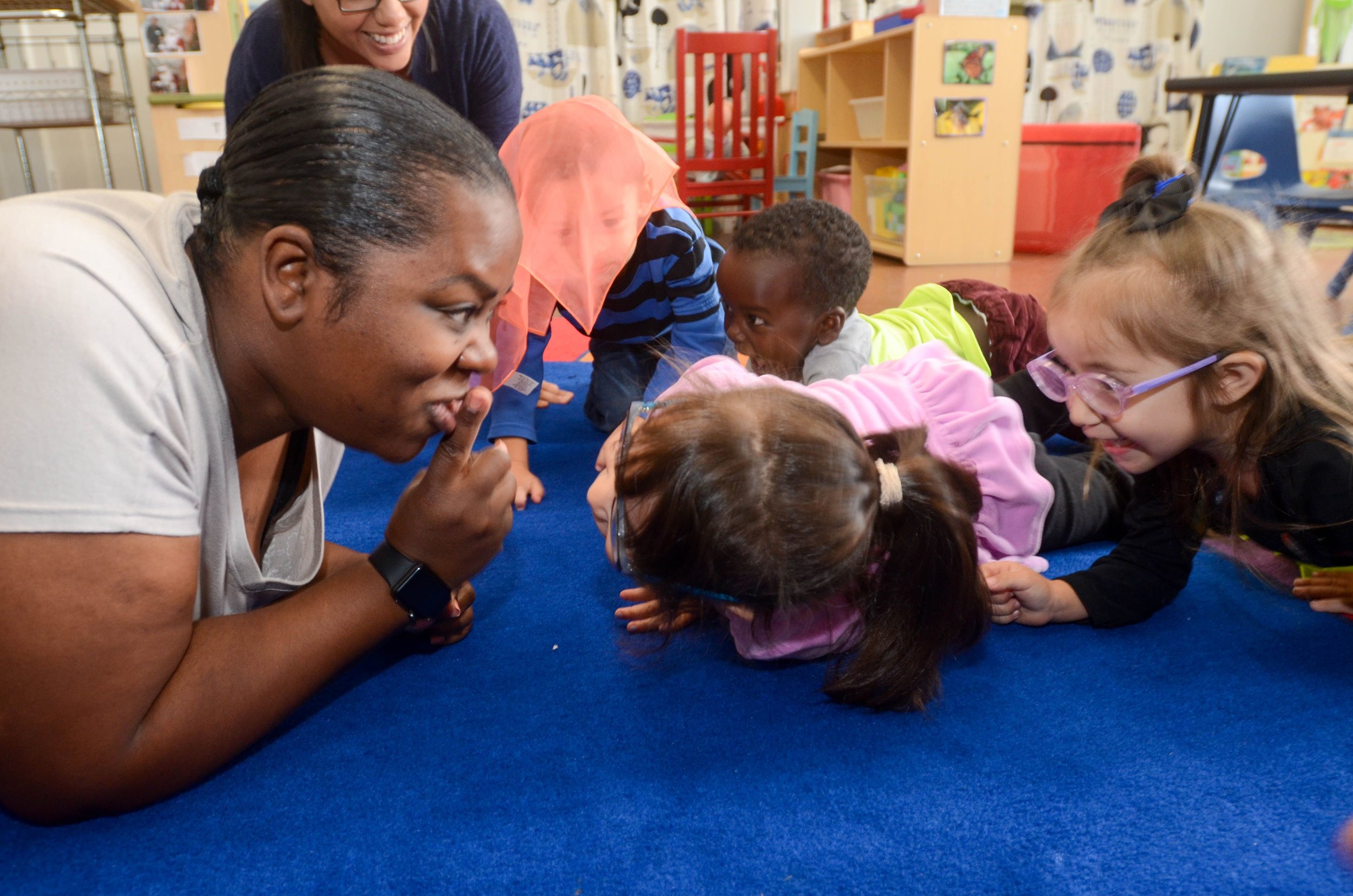 At Precious Lamb (PL), we create systemic and social change by interrupting the cycle of homelessness and building a foundation for young children to love learning that will last a lifetime.
Our goal is to help children be school-ready by emphasizing academic, social and emotional development and addressing trauma. Children receive high-quality, full-day, year-round preschool education, while parents pursue employment, education, counseling, and/or housing.
Our uniquely low 1:4 ratio ensures small class size and an intimate, trauma-informed learning environment. Spring 2018 saw long anticipated expansion with the addition of a new classroom and three new teachers, including a resource instructor. We now have designated Toddler, Preschool, and Pre-Kindergarten classrooms serving 35-40 kids.
Every student is considered at risk: under the poverty line and living in some form of transitional housing. All children are referred to us from a partnering local shelter or program. Due to the very special needs that children in crisis have, we strive to provide a quality and personalized program with a 1:4 teacher to child ratio. In order to keep our ratio low and provide children with the personal attention they need, we keep our classrooms small. This means there is always a waiting list for enrollment.
Each day, every child receives a homemade breakfast, lunch, and snack, prepared by our own on-site cook. Through a new partnership with GroundED, the children are the ones planting and harvesting the produce. Students also get daily naps, potty training, and regular field trips and activities like music, dance, and sports.
Interrupting the cycle
of homelessness for
young children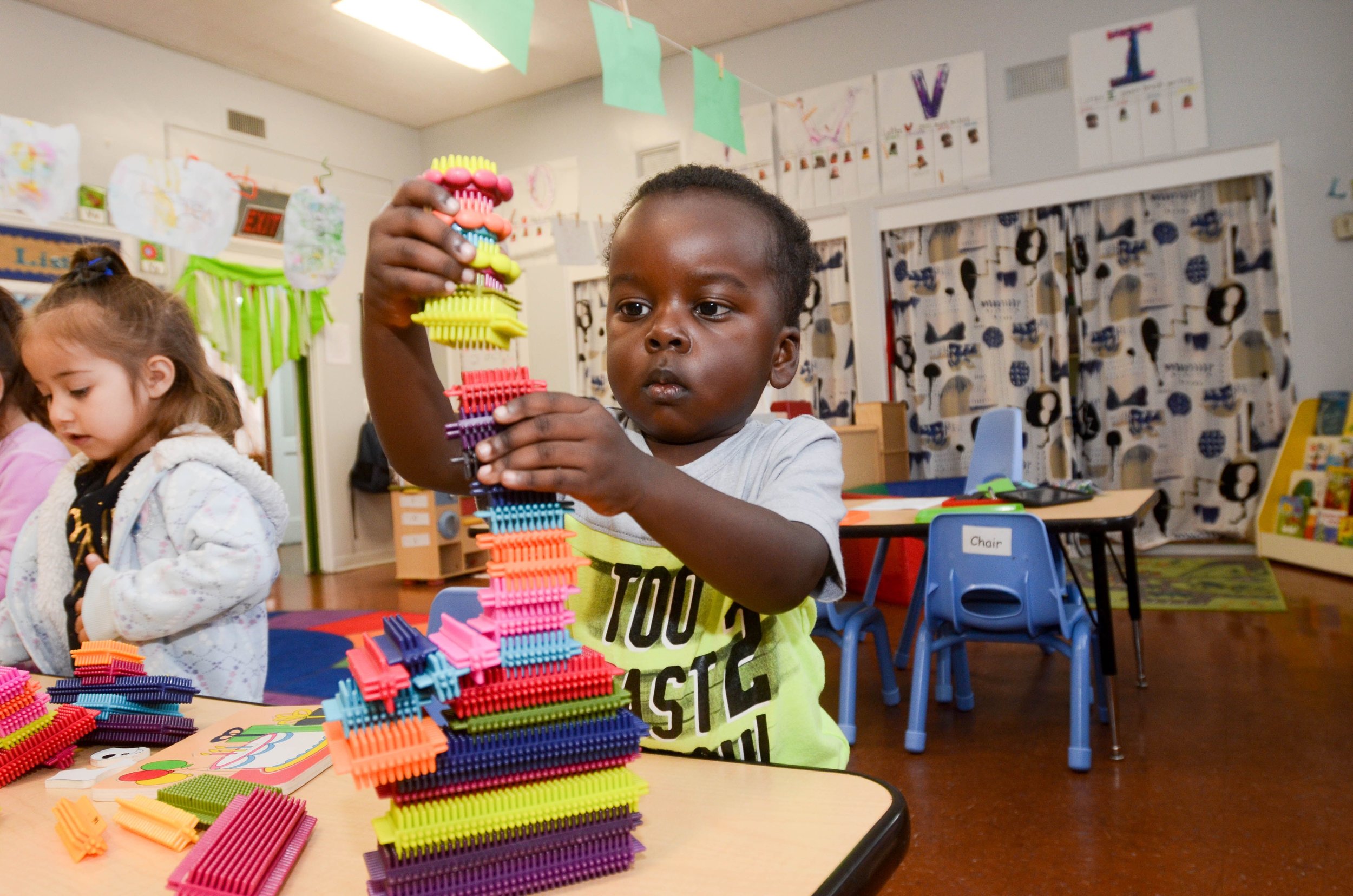 7:30 am
8:00-9:15 am
9:30 am
9:40-10:40 am


10:45-11:40 am
11:40-12:00 pm
12:00-12:30 pm
12:30-3:00 pm
3:15 pm-4:00pm
4:00 pm
Staff Arrives; Prayer and Planning
Children arrive, indoor free-choice play
Morning snack
Rug time activities: calendar, language, literacy, music, movement, and art
Playground
Prayer
Lunch
Nap
Snack and Playground
School Day Ends
Precious Lamb offers a monthly mentoring program for our current and former mothers called "Breakfast Club." While we break bread together, we encourage one another, find empathy and support, and build relationships. Breakfast Club is a time for laughter and creativity. It's often an emotional experience too, as our mothers lean on one another and forge lasting friendships. One month, it might include resume building, interview tutorials, a painting class, yoga, or another engaging and useful lesson. Our mothers leave better equipped as parents, with support and skills to help their families become more successful and stable.
Starting in 2019, Precious Lamb hosted the first annual Women's Retreat in Idyllwild, CA. Eight women had the opportunity to get away for a few nights, live and cook together in a beautiful cabin, and enjoy a little "off the grid" living and discipleship.